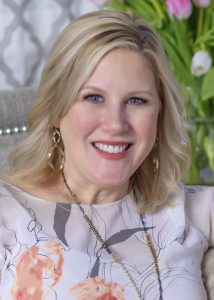 Amy Leferink, Owner/Principal Designer Associated ASID member, Accredited Staging Professional University of St. Thomas, Bachelor of Arts - Marketing and Financial Management Century college, Interior Design
"The only way to do great work is to love what you do" – Steve Jobs
"I am going to make everything around me beautiful – that will be my life" – Elsie DeWolfe
What sparked my passion for interior design?
Design is in my blood. I was literally rearranging furniture when I was around 5 years old. I took drafting and architecture classes in high school and was constantly designing different dream homes. I initially fought the desire to work in the design field though and went to college for finance and marketing, thinking it was more "practical". I worked for several years in banking and pharmaceutical sales before I decided to follow my passion. I started doing part time design work in 1993 and later began my education in Interior Design and then went ALL IN with opening a retail showroom and design firm in 2012. There isn't an hour in a day that I don't think about design and imagine what I would do with the space I am in, whether it's a restaurant, a dental office, or someone's home. I truly LOVE what I do and I'm so thankful that I followed my dreams. I've never looked back! 
Favorite Aspect of Interior Design:
I really enjoy the variety of what we do. Whether it's just adding some new accessories, doing full room makeovers, designing and managing large remodeling projects, or helping clients design their dream home from the ground up…it's all exciting and fun! I enjoy working with different styles and push myself to come up with something new and unexpected on each project. I have a fantastic team of designers and our collaborative environment enhances the creativity and quality that we bring to our work. My goal is to truly change someone's life by making their home more functional, comfortable and beautiful. There's nothing more rewarding than to have a client tell me that I made their home a place they love to be!
It's ALL in The Details:
Where I call home: West Lakeland (and Woodbury for 23 years before that)
What I LOVE: My family (husband, 3 children, 2 step children, and our Maltese dog "Jolie") Boating, "Girl time" with my friends or with my Mom & my daughter, cooking and entertaining.
Yes I have quirks: I'm a little obsessed with organization! I love labeling everything and making sure it has a place. I live by my calendar and TO DO lists and I'm big into goal setting and putting plans into place to reach them. I'm both left-brained and right-brained. I love the creativity of interior design but I also put everything on an Excel spreadsheet (even my grocery list)!
Pet peeves: Messy rooms, poor grammar and misspelled words.  Nerd Alert: I am a former Spelling Bee Champion! 
Dream vacation: Chartering a yacht and traveling from the south of France, down the coast of Italy, and then on to the Greek islands. Maybe someday!
On the weekends you can find me: On our boat, probably doing work on my laptop while enjoying the beautiful St. Croix river and spending time with friends and family.
Brittany Meidinger, Allied ASID, Century College, AAS Interior Design
"Michelangelo said the best way to judge the essential elements of a sculpture is to thrown it down a hill and the unimportant pieces will break away. Sometimes life is like that. It tosses us down a hill. But when we reach the bottom and only the important things are left, that's when our vision clears. That's when we hold on tight to what we know, while hope stirs inside us. It's all a matter of perspective."    – Everwood
What sparked my passion for interior design?
My passion for Interior Design stems from my childhood; my Mom always kept our home beautifully decorated. I went to the Parade of Homes models with her, I binge watched "Trading Spaces" marathons and was known to rearrange/de-clutter my friend's bedrooms. I truly believe this sort of thing happens with most designers. Design is an instinct some are born with. You can be taught design tools in school, but really knowing what works and what looks good is something that comes naturally. Many designers, including myself, confess that as they walk into a space they immediately start re-designing it in their mind. It's a natural tendency. It is not surprising for me to go to someone's home and rearrange a few accessories before leaving.
Favorite Aspect of Interior Design:
One of my favorite type of design projects is to update a space using my clients existing pieces (family keepsakes, antiques, artwork) by rearranging them, adding in new accessories, a fresh paint color, or a more trendy light fixture all while keeping the items they cherish most and really making old pieces feel new again. As the saying goes… "One should never be the oldest thing in one's house."
It's ALL In The Details:
Where I call home: Vadnais Heights, where I live with my fiancé Lance and our son Hugo.
What I LOVE: A good laugh, the color black, Pinterest, a clean home, BBQ chips & my family.
Yes, I have QUIRKS: I often walk around my house envisioning what projects need to be done, I move accessories around about 5 times before they ever stay put. I always make "to do" lists for everything and I have since I was a kid.
Pet Peeves: Bad lighting and Anything Slow!
Dream Destination: Anywhere with Lance! We always have fun together no matter where we're headed.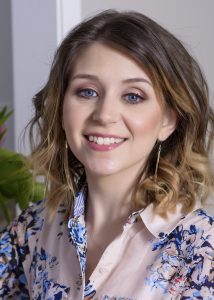 Kelsey Gray, Interior Designer University of WI-Stout, Bachelor of Fine Arts, Interior Design
"The details are not the details. They make the design." – Charles Eames
What sparked my passion for interior design?
It's a beautiful thing when a career and a passion come together….
Being born into a creative family, my interest in design started early. I constantly wanted to switch up my bedroom. I 'supervised' while my mom would plan and sew her new window treatments and pillows or select new paint and flooring. My favorite magazine was Country Living because every issue featured two floor plans. I would study those things like no other 8 year old, imagining what it would be like to live there and what I would change for our lifestyle. There was no doubt when it was time for college that my major would be interior design. Four years at UW-Stout taught me the importance of creating a space that not only looked great, but also provided the functionality every client needs.
Favorite Aspect of Interior Design:
I kicked off my career with Ethan Allen, where I refined my skills as an assistant and softgoods specialist. Today with Interior Impressions, I have the opportunity to work on a number of different projects, ranging from finishing touches to remodeling to new construction. No two projects will ever be the same, and I wouldn't have it any other way. My love affair with mixing styles brings a fresh approach to any design venture. I am grateful for the opportunity to work with great clients that entrust me with their homes. I want to tell their story through architectural elements, fabrics, furniture and art. One piece can inspire a room. If you love it, let's do it!
It's ALL In The Details:
Where I call home: St. Paul, MN
What I LOVE: Traveling, Heels, Grilled food, Chocolate and Patio time with family and friends.
Pet Peeves: Parking lots and loud chewers
Dream Vacation Destination: South Africa, swimming with the Great Whites!
Jenni Hoeffel, Kitchen & Bath Designer Century College, Accredited Kitchen and Bath Design
"Recognizing the need is the primary condition for design." – Charles Eames
What sparked my passion for interior design?
Raised by an Interior Designer, I was always entrenched in the world of design. For birthdays,
we didn't get a new toy or clothes, we got to pick out artwork, wallpaper for our room or
fabrics for new bedding. My home has always been full of guests, whether it was family, our
friends or comrades of my four children. Over the years it has been my place to share my
personal style with them. Once our younger children became old enough I decided to
transform my enthusiasm for design in my own home into a career. After graduating top of my
class in the kitchen and bath program at Century College, I worked for Ispiri Design and Build
before joining the talented team at Interior Impressions.
Favorite Aspect of Interior Design:
I take pride in combining my formal training in kitchen and bathroom design and my personal
appreciation of textiles and color choices to make living spaces warm and inviting – no matter
what the style! The search for the perfect fabric, piece of furniture or accent piece is what pulls
me into each project and keeps me energized when working on your ideal home makeover. My
goal is to get to the root of what design elements will make you happiest everyday and make
sure that they're incorporated in a way that will be functional for your lifestyle.
It's ALL In The Details:
Where I call home: Woodbury, MN
What I Love: Chips and Guacamole and of course The Family and Chips and Guacamole!
Yes I have QUIRKS: I've chewed the same kind of gum for 35+ years. Trident Blue Pack.
Pet Peeves: A Dirty Car – My car usually looks brand new!
Dream Destination: Anywhere warm during January, February, March & April! (I won't be picky
but Hawaii sounds nice.)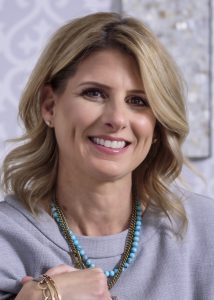 Hannah Zaske, Design Assistant/Interior Designer University of WI-Stout, Bachelor of Fine Arts, Interior Design
"You did not wake up today to be mediocre." – Unknown
What sparked my passion for interior design?
I can't remember when my passion for interior design evolved due to the fact that I was always so engrossed by it. As a child, I would re-arrange rooms, read through decorating magazines, and go on house tours with my father. I would visualize changes that needed to be made. I guess what I am saying is I have always had a passion for design, especially interior design.  As design became more prominent I recall considering what others needs were for the space, not just what I thought was "cool". I began to think outside the box, "what would my nephews want in a space like this? What about my grandparents?" Suddenly the impossible became the possible, and I knew that I was in the field I was meant to be in.
Favorite Aspect of Interior Design:
As a recent graduate, I find my design aesthetic to be ever evolving. I am not one to be afraid of change, be afraid to push boundaries, or to limit myself. I am a strong, creative, and a freethinking concept designer who just wants to live a life enjoying what I do. My life's passions are to create, nurture and give to others. And all of that, to me, is design.
It's ALL In The Details:
Where I call home: Woodbury, MN
What I LOVE: first and foremost is family, romance books, Carrie Underwood, summertime, bloody mary's, pickles, and puppies
Yes, I have QUIRKS:  I can't fall asleep without rubbing my feet together!
Pet Peeves: Obsessive pen clickers and gum smackers
Dream Destination: Greece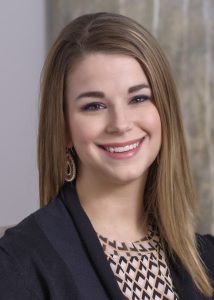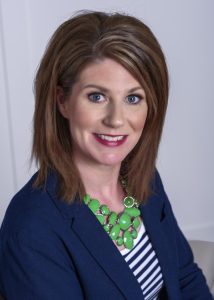 Shannon Knutson, Design Assistant/Kitchen & Bath Designer Currently an Interior Design student at Century College University of WI-Stout, Bachelor of Science, Hospitality & Tourism Management
"Your home should tell the story of who you are, and be a collection of what you love."  -Nate Berkus
What sparked my passion for interior design?
I didn't realize my true talent/passion for design and decor until after I graduated from college with a Degree in Hospitality and Tourism Management.  It was in our very first home where I could not stop my mind from churning with ideas of how I was going to decorate our new place.  I would constantly rearrange our furniture, repaint walls and redecorate rooms.  My husband finally told me I needed to start re-decorating other people's homes instead of our own all the time!  After requests from family and friends to help them with ideas in their own homes, I decided that there had to be a way to make my passion and love of design into a new career someday.  After operating my own childcare business for over 9 years, I took the plunge combining my entrepreneurial spirit with my passion for interior design and created a decorating/organization business.  I met Amy at a networking event for small business owners where after getting to know one another, she offered me a job at Interior Impressions!
Favorite Aspect of Interior Design:
There are no "rules" in Interior Design!   You surround yourself with what you love and how it makes you feel!  Mixing styles, patterns, colors and textures is okay and everything doesn't need to match.  Don't be afraid to try something new and see in the end how it all pulls together.   The styles I tend to gravitate toward are Modern Farmhouse, Nantucket Hampton Coastal Style and Transitional mixed with a touch of Rustic.  Simple, fresh, airy, bright and non-cluttered spaces are a must!  I am expanding my creativity to specialize in Kitchen and Bath Design, which I LOVE!
It's ALL In The Details:
Where I call home:  Woodbury, MN
What I LOVE:  Family, Friends, My Job, Dogs, Coffee, Cheese, Fall, Candles, Girls Night Out, Scary Movies, Anything with Caramel, DIY Projects (if I had time), Long Walks Outside, Playing Real Estate Agent for my Friends, Pinning Recipes/Design Ideas, HGTV, Food Network Channel, Reality TV (my guilty pleasure).
Yes, I have QUIRKS:   I can drink coffee after 9 p.m. and still fall asleep! Clean Freak  (my vacuum lines must be perfect)! I am the one to jump out and scare people, even my own kids! I put salt on my pizza!